LinkFacts is a social mindmapping platform.
The platform was created in 2019 and developed by Hubert Schumacher in Luxembourg.
"Today, professionals need new digital tools in order to express and visualize their thoughts that go beyond Word documents, Excel sheets and email communication. Furthermore, texts and speech, which are the foundation of human communication, are very inefficient in describing or mapping relations. Social mind maps help knowledge workers and researchers to collaborate on complex topics and are essential for intellectual  progress and learning" H. Schumacher.
Why Mind Mapping?
Graphs are graphical representations of a mental reality which help you to structure information and ideas.
Graphs help you to see a bigger picture
Graphs improve your memory
Graphs foster creativity and improve collaboration.
Graphs structure information and ideas.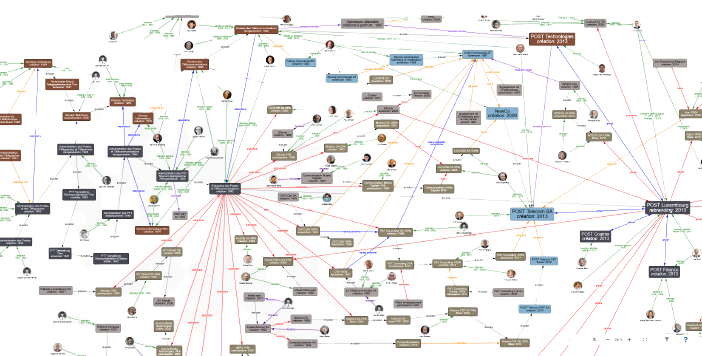 What is the added value of LinkFacts?
---
LinkFacts is a visual thought assistant that permits you to create private or public maps and collaborate with others, as your maps are stored in the cloud and can be accessed anywhere. With LinkFacts you can create any type of node you want without using pre-made models, allowing you to customize your graphs according to your needs !  
In addition LinkFacts features include:
Visual Graphs: create, link and navigate complex information.
Search and Dive : search through millions of nodes.
Explore and Navigate: easily traverse the nodes of interest.
Customizable Graph Templates: create your own graph template for your purpose.
Add Attributes and Links: annotate your graph information and link to external information.
Share Graphs: quickly share a graph with everybody or only with the people you want.
Who could need LinkFacts?
---
Professionals from Corporations and Government.
Creatives, managers, advisors, teachers, police and more could use LinkFacts in order to brainstorm ideas, create projects, present tools, but also share information.
Knowledge workers, Students & Researcher.
Students of all ages can use this intuitive platform to improve their memory and take more efficient notes as well.
ANYONE
Above all, anyone is able to use LinkFacts maps for clarifying thinking, problem-solving, organizing, brainstorming, being creative or just simply organizing their thoughts.